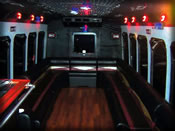 Party Bus Interior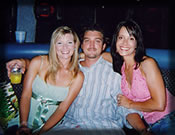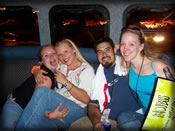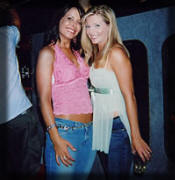 The Top 10 Reasons
To Choose Boise Party Bus Over Standard Limousines

1) Any party, Full bar, No Rules.

2) Line for the entrance, or drinks at the club too long? Your VIP room is just outside of any bar or event providing an easy, private retreat for you and your guests.

3) This is not the stuffy, cramped, and must sit down environment that a limousine is forced to offer. Get up, dance, or lounge in one of our luxury coaches.

4) The ride is as fun as the destination with Boise Party Bus. Turn that parking fiasco at the concert, tailgate, or downtown into a pre party, good time that you may not want to end.

5) Boise Party Bus offers a private bar on every bus stocked with ice, cups, and bottled water. Guests of legal drinking age are welcome to bring any other beverages they wish.

6) Your driver is also your host for the evening. Your driver's goal for your event is for you and your guests to have the best time possible. Feel free to tell your driver any requests that may improve your experience.

7) Live on-board entertainment for bachelor/bachelorette parties that limousines flat out cannot offer.

8) We hold competitive, and more often, lower prices than other limosine companies in the area.

9) A limousine is just a limousine, but when a massive Boise Party Bus rumbles to the front of your event, it leaves a lasting impression that is sure to be remembered.

10) When out on the town, put your worries to rest, our professional drivers are fully qualified and our entire fleet is fully insured, and smoke free. So kick back and enjoy your experience with Boise Party Bus and leave the driving to us.